Wprowadzenie do techniki
Dowiedz się więcej odnośnie moich kwalifikacji zawodowych oraz narzędzi i obszarów, w których pracuję.
Kim jestem?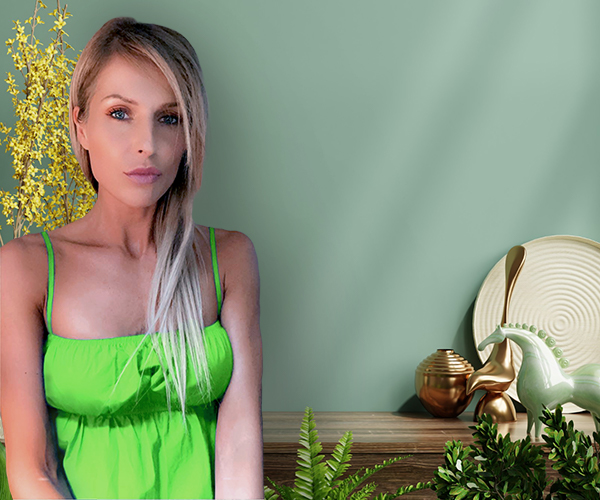 Justyna Kubach
Trener mentalno-oddechowy
Certyfikowany trener oddechu metody Transformational Breath®. Szkolenia w kierunku Traum pod kierunkiem Dr P. Levin zakończone certyfikatem CTP Trauma Professional. Międzynarodowy praktyk NLP – Programowanie Neurolingwistyczne – w trakcie certyfikacji. Certyfikowany praktyk Pracy Wewnętrznego Dziecka i metody SBF.
Moim ogromnym darem i wsparciem podczas pracy z drugim człowiekiem jest nie tylko własne doświadczenie odzyskiwania siebie, lata szkoleń i treningów, ale również intuicja i "prowadzenie", które dociera do źródła problemów
Narzędzia i obszary, w których pracuję:
holistyczna metoda przeponowego i połączonego oddechu integrująca ciało-umysł i dusze. To głęboka praca z ciałem, akupresura, wibracja dźwięku, wytrząsanie ciała by odblokować zamknięte energie emocji i traum, pogłębić oddech i wpłynąć na jego korektę;
praca z wewnętrznym dzieckiem by wyzwolić reakcje emocjonalną dziecka, które w przeszłości nie potrafiło udźwignąć ciężaru sytuacji i zamroziło emocje w ciele;
traumy i trudne emocje z okresu prenatalnego, okołoporodowego i sam Twój poród, który jeszcze 3 dekady różnił się od dzisiejszych z powodu niewystarczających badań w tym temacie (dziecko przejmuje od mamy emocje już od momentu poczęcia);
relacja z mama, by uznać ją w sobie, uwolnić się od programów i ciężarów, które nieświadomie przejmujemy "za mamę", bo w większości dziecko ma taki ruch, ale i również po to, by uzyskać dostęp do zasobów płynących z linii żeńskiej;
relacja z tata (jeśli nawet go nie ma) by mieć dostęp do jakości idących od linii męskiej, by wyjść w pełni do świata zewnętrznego, po sukces, po pieniądze, po marzenia, po otwartość serca w relacji;
programy i traumy rodowe, które możemy dziedziczyć po naszych przodkach aż do 7 pokoleń (niektóre źródła podają nawet 9);
NLP programowanie neurolingwistyczne, elementy i narzędzia coachingowe w zależności od potrzeb klienta;
praca z podświadomością i medytacje relaksacyjne
Co o nas mówią?
Thank you, Justyna, for another portion of emotions that came out and where I feel easier. This job you are doing is simply amazing and fruitful. I wish you and myself wonderful moments in life, you are our hope for a better tomorrow because you show what we should do for ourselves. Not someone but us, you are our guide to discovering the wonders in yourself, and I also think that you are our MIRACLE GRATEFUL

Ula K
I highly recommend group and individual workshops with Justyna Kubach in which I participate. I feel great after cleansing the traumas that each of us carries inside. A great experience when we go inside to heal our body. I feel freed from life traumas. I feel joyful. I feel grateful. I WANT TO DANCE, I WANT TO SMILE, I WANT TO BE MYSELF!

Angela
Breathing workshops. Justyna and her method of work allowed me to reach and relive the childhood experience that was very heavy on my life. An experience that I could relive again, but see it in a different light from a different perspective. An experience that allowed for relaxation, forgiveness, reconciliation and faith in life.

Dawid J
Thanks to working with Justyna, I am able to make decisive, concrete and tangible changes in my life. Thanks to this cooperation, I am building the life I want. I feel that Justyna has an individual approach to me, with sensitivity and intuition. I look forward to it and I am happy to welcome the next changes that will allow me to live like this want.

Diana P
For me, an amazing transformational breath experience that works wonders. It unlocks what is deeply closed and opens to a real presence here and now. The way Justyna guides you through the healing process is simply beautiful, her presence, accompaniment, and giving of her emotions gives rise to a real therapist-patient contact.

Róża
Very intense breathing workshops. A strong entry into experiences and emotions anchored in childhood. Emotional armageddon, which in the end brings inner peace and a smile in the heart. Correct breathing is life. Thank you for being Justyna

Agnieszka